I recently hosted a bridal shower and made these pots as game prizes. I was able to buy everything I needed from one store for about $7. They were quick and easy to make, and everyone loved them!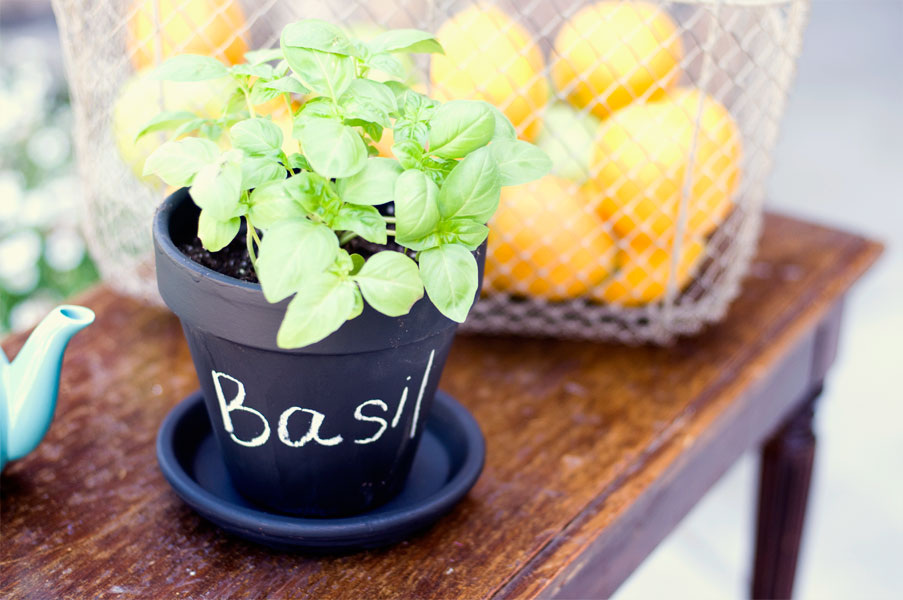 Here's what you'll need:
1. A terra cotta pot (cleaned with a damp cloth and dried)
2. Chalkboard paint and chalk
3. A paintbrush )I used a sponge brush)
4. Any favorite herb plant (I used basil, thyme, and oregano)
Paint your pot all over with a generous coat of your chalkboard paint. I'm impatient and don't like waiting to apply a second coat so I used a thick coat and stuck it in the sun to dry quickly.(note: if you use the impatient method, careful of paint drips on your pot, they aren't cute).
Allow the pot to completely dry and then apply touch ups as needed.
You can decorate your pot however you want with chalk. I'm a terrible artist and so I just wrote the name of the herb.
Once everything is completely dry, plant your herbs! Most plants you buy will include directions about light exposure and watering.
This is incredibly easy, affordable, and would make a great gift for a beginner gardner!