So if you're my friend on Facebook (and why aren't you if you're not?!) you may see that I post endless phone pictures of various puppies. Yes, it's true, I have puppies. I'll allow sufficient time for envy. We good now? So I sorta fell into being a foster parent for our local Humane Society. This means when there are abandoned puppies that are too young to either go to the pound or be adopted, I will take care of them full time at my house until they're old enough. That means I get lots of adorable puppies and then give 'em the boot once they start growing up. I'll be honest, I cry everytime I bring them back. Some I've only had for a couple weeks, while others I've had for pushing three months. It's hard no matter how long I have them, but I'm a sucker and keep saying yes whenever they call. I absolutely love doing this!
The most recent brood to enter into my fosterdom is Cassidy and her puppies. We got them when they were a day old. We have no photos of them at this age because Cassidy would go all shades of Kujo on us if we got within 5 feet of her. It took a good week before we could pet her or the puppies without risk of death or dismemberment. Fast forward 3 weeks and Cassidy thinks this is her permanent home (I haven't the heart to tell her otherwise yet) and we have 2 thriving puppies. We originally had three but the runt, Clarence, passed away last Thursday. It was devastating and sad for Justin and I. My mother in law wrote an amazing eulogy of sorts on her blog, you can read it here. We miss Clarence terribly, but are still overjoyed to have Cassidy, Charlie, and Casper with us to love on.
And now for enough boring type, on to the pictures:
This is Cassidy (or Mama Cass if you're me)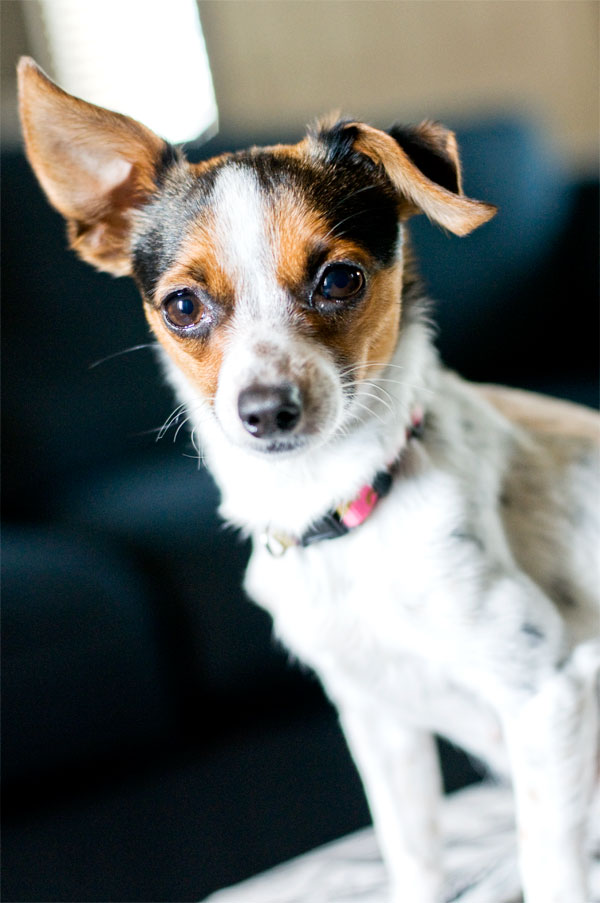 Charlie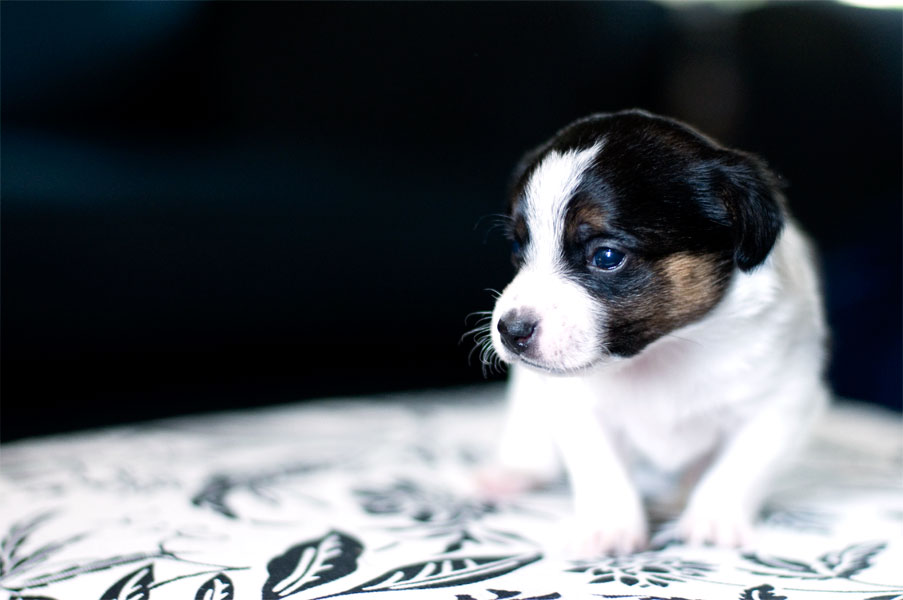 Casper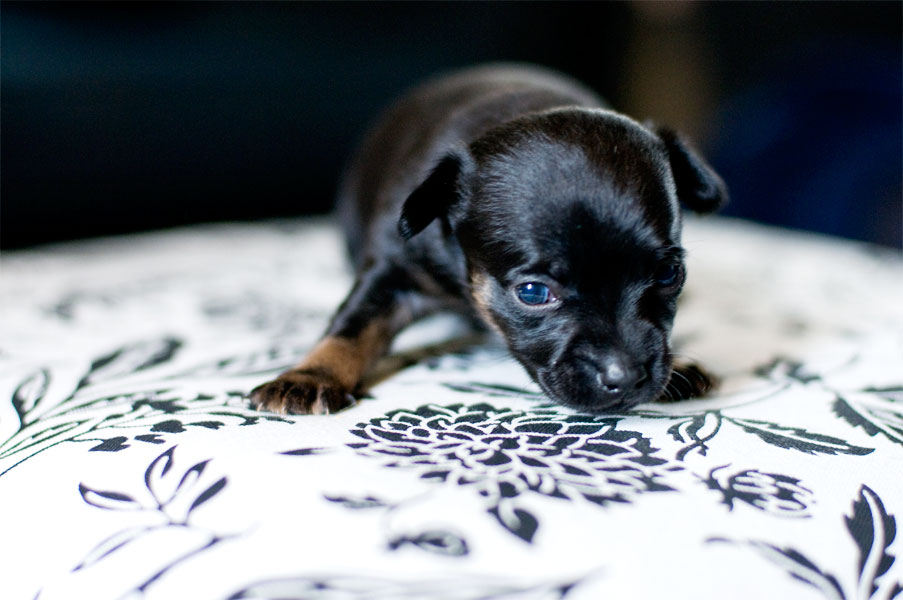 I put them in my shoes. I'm a good foster parent.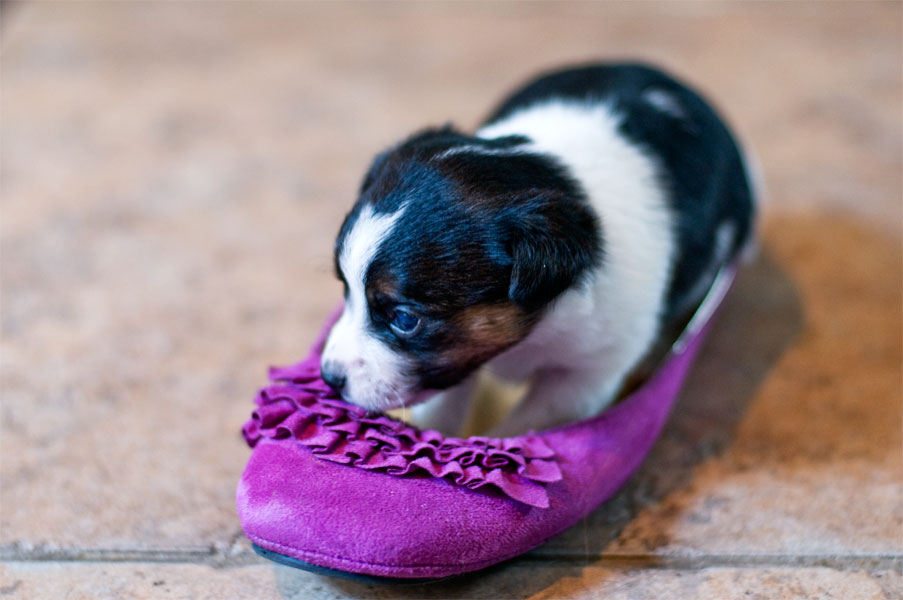 I woke them up. They're not happy with me.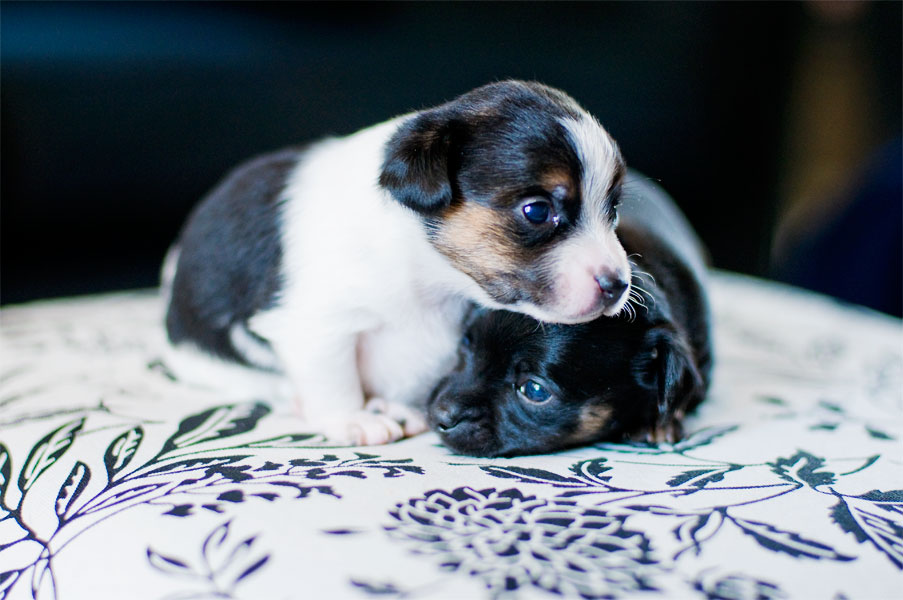 How can you not love them? Even if they are chihuahua mutts.
These are the three brothers. The only photos I have of Clarence are on my phone. Casper and Clarence look almost identical, we called them "the twins." Here they are hugging, which Charlie providing butt support.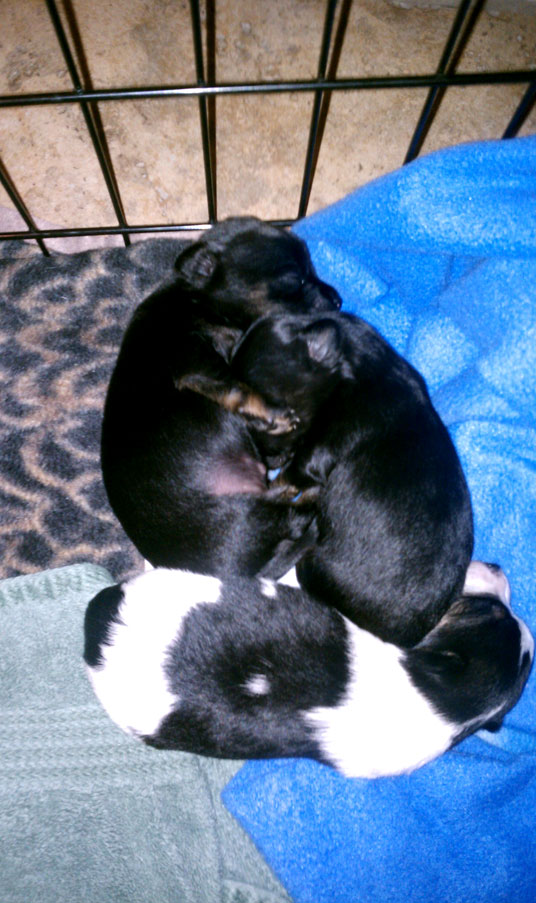 ***Blooper Reel***
This picture did not come out in focus, and the little stinker wouldn't yawn again. I can't not post it because it is seeping with adorableness. So here's the best blooper of your life. In history. Ever.